SMALL GROUPS, GREAT ADVENTURES!
We specialize in small group tours, which can be customized according to your preferences. With a vast knowledge of the Riviera Maya, we offer a variety of unforgettable adventures, both in and out of the water. Extreme or relaxed, traditional or alternative, there are activities for everyone. Indulge in indigenous history, cultural mysteries and be amazed by the natural beauty of this unparalleled landscape. Our philosophy has always been growing enough to be progressive without ever losing the distinguishing ability to maintain the personalized service and attention to detail that our customers deserve.
We have comfortable, safe and reliable transportation.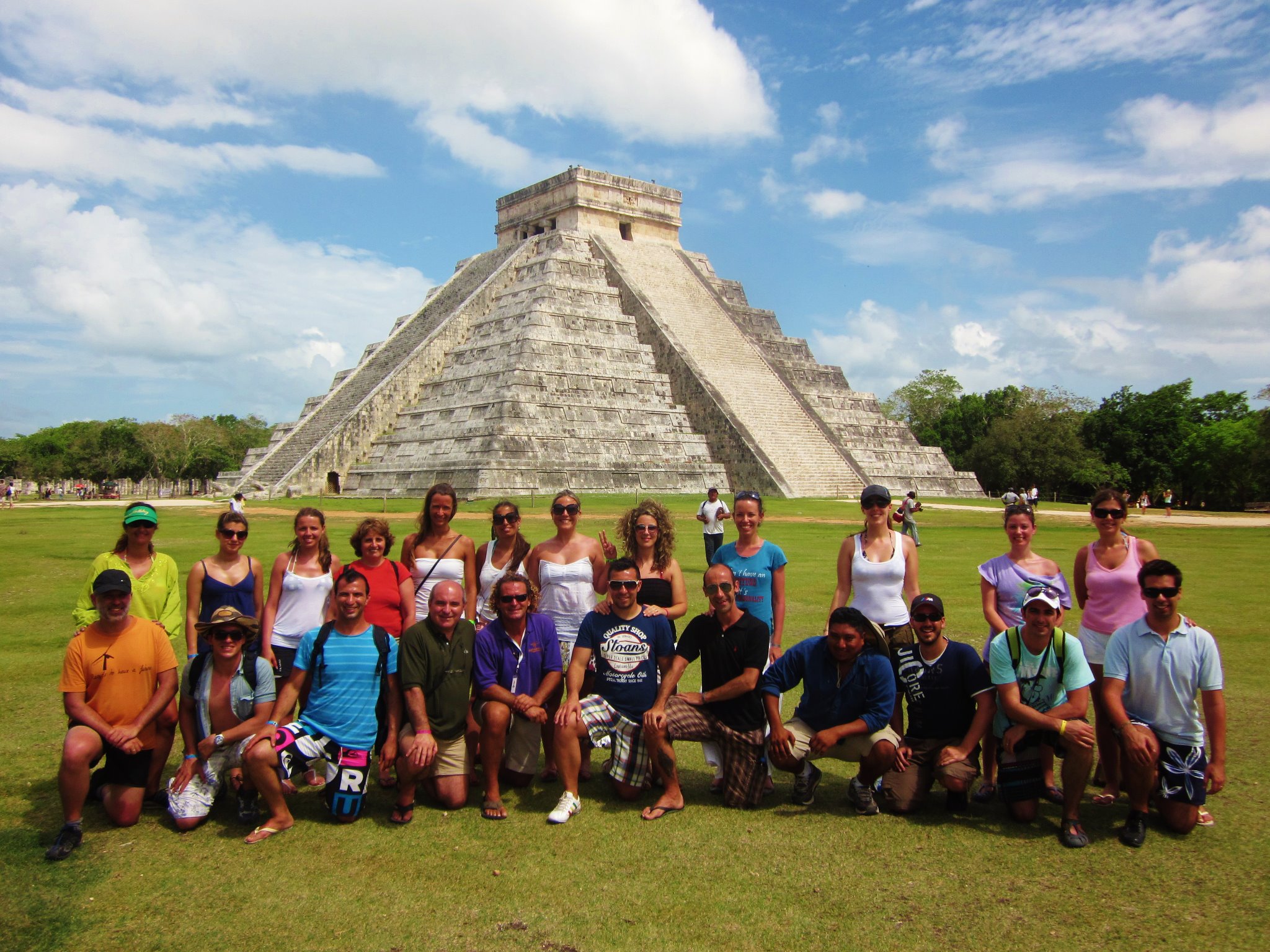 Miguel Castela was born in Lisbon, Portugal. He began to travel in 1985. Looking for some personal search, only with his backpack, this trip would take 11 years.
This adventure has taken him to all the continents of the world, passing through about 60 countries.
The first guided tour he organized was in 1988: Thar Desert in India, Jaiselmer Camel Safari.
The following excursions were those of ascending the mountain of Annapurna, Himalayas, Nepal, (4.130 m).
In 1991 he was a guide in the "Old city" of Jerusalem, Israel.
In 1992 he was a diving instructor on the Red Sea in Eilat, Israel and Dahab in Egypt.
In 1994 he started arranging camel excursions in the Sinai desert and diving safaris to Ras Mohamed, Egypt.
In 1996 he arrived in Mexico where he founded Exploradive: diving school, Kite surf, Wind surf and Wakeboard.
In the year of 2001 received the Mexican citizenship.
In 2004 he was a father

In 2008 Exploradive became Exploratours.
At the moment it organizes excursions to the old Mayan cities, in Mexico, Belize and Guatemala and visits to Cuba.
In 2014 the first excursion to the Inca World, Peru took place.
In 2017, the first three excursions to India with Portuguese groups are now taking place as we type.
Languages

​​

spoken:

 
Portuguese
Spanish
English
French
Italian
Arabic
Hebrew

Maya

Trainning:
Marine biology
PADI, SSI and NAUI Diving Instructor
Marine Rescue and Recovery Instructor
First aid instructor and CPR
IKO Kitesurf Instructor
Cave Diving Instructor
Parachutist green berets, Portuguese Army
Diving equipment technician, Sherwwood
Diving gas mixing course, Blender.
Free fall course
Circus arts course, Chapitô
Guide course in the 'Old city', Jerusalem, Israel
Sea turtle protection course
Meditation and yoga course, Thiksey Monastery, Ladakh, India
Alpinism course, five picks of the Himalaya, Nepal
Hindu and Buddhist studies, Osho Ashram, Puna, India
Egyptology course for guides, Cairo, Egypt
APAF Photography Course
Civil Protection Course on Hurricane Protection
General course of guides of the Mayan World
Guides specialization course in the city of Chichen Itza
Diving Specialist with Sharks

Why choose Exploratours?
Exploratours will take you to real dream places. In a real balance between history and leisure, and taking advantage of the small groups policy, provide a more personal and intimate experience. Come and discover the amazing Mayan World, its culture, language, archeologic heritage. With over 16 years of experience, Exploratours knows and can offer all the diferente experiences in the main points of the mayan territory.
You choose
From the coast to the interior, we have more than 20 excursions that cover thousands of kilometers. We also have a variety of tourism styles to suit the different budgets of every traveler.
Small groups
Have the opportunity to try more with a smaller group! Most of our tours are 4 - 17 passengers. A more personalized service and intimate experience.
Activities include:

Meals
Insurance
Taxes
Guides
Transport from the comfort of your hotel 
Guides
Our guides are passionate and the best in the business! Everyone has an intensive training program before they begin to be your guides, to ensure that our clients get the most out of the whole experience.
Portuguese Guide – Filipa Gonçalves
Filipa has a college degree in Languages, she is fluent in English, French, Spanish and has training and experience in tour guiding. She has lived and worked as a college teacher in the University (UNAM) of Mexico City for four years, so Mexico is not a strange place for her. On the contrary, she became so in love with this country that she has decided to stay and start this new adventure. Fascinated by the Aztec and Mayan cultures, she has accepted the challenge to become a guide here in the Mayan world.  She is a warm, easygoing person, always helpful. Anything you need you can ask her!
Mexican Maya Guide - Sergio Abraham Che Colli
Abraham comes from a family of tour guides (father and grandfather), here in Yucatan, one of the most important regions of the Mayan World. He is Mayan, so his first language is Maya. Besides that he is fluent in English, Italian, Portuguese and Spanish. With 20 years of experience, he has also worked as a teacher in a private school in Merida, teaching Mayan and Iberoamerican History. He has worked with Exploratours for over the past seven years, so he is more like family to us. He is a kind, funny, and very knowledgeable guide, so all doubts you may have he will most likely know the answer.    
Vehicles:
Toyota Hiace with 12 seats
17-seat and 20-seat Mercedes Sprinter
In high season sometimes we use:
Mini Bus with 25 seats
Irizar with 39 seats
The fellow travelers
We have clients from all Portuguese speaking countries. Make new friends and learn about different cultures along the way!
Planning
Even if you do not have any plans to do any excursions, please do not hesitate to contact Exploratous during the planning of your vacation or honeymoon. He would be pleased to give you any advice or information that can make even better your Mexican experience.
We provide free information about hotels, what to do and where to go.
Any question that arises is valid!
Follow up
During your stay we will be at your disposal 24 hours a day.